Ring Size - How to Measure Your Ring Size
If you don't know your ring size we have the ultimate guide to working it out below.If you are needing to find out the ring size of someone else without them knowing, check out our helpful tips at the bottom of this page about –" How to Find Out A Partner's Ring Size Without Them Knowing."The average ring size available for women ranges from size US 3 to size 8 or AU/UK F – Q. The most commonly purchased women's rings range between size US 5 and size 7 or AU/UK L and O. Size US 6 or AU/UK N is the most popular. These standard ring sizes can help guide you in the right direction. If you do not see the size you need, contact our experts for help placing a special order. There are also a number of at-home methods to find your ring size as outlined below.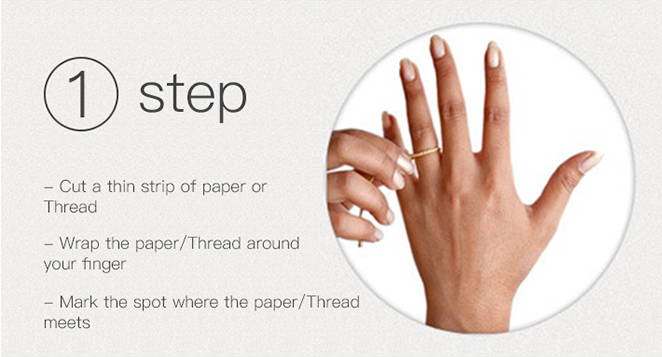 Step by Step Guide to measuring your ring size:
Wrap string or paper around the base of your finger.Mark the point where the ends meet with a pen.Measure the string or paper with a ruler (mm).Pick the closest measurement on the ring size chart to find your ring size.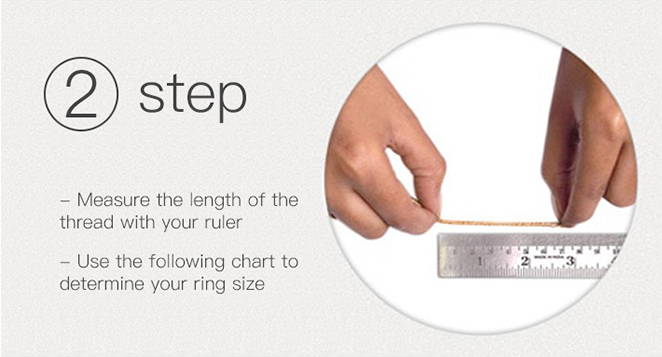 Helpful Tips on Ring Size:
Our dominant hands are generally slightly larger — make sure you measure the right finger on the correct hand!Rings with wider bands will fit a bit tighter. If you plan to measure one of your partner's rings, try to measure one with a similar width as the ring you want to purchase.Make sure the finger is at normal body temperature — fingers can shrink or expand when hot or cold.Your fingers tend to change size throughout the day — the best time to measure your finger is the end of the day.If your knuckle is bigger, take 2 measurements and choose a size in between — ring needs to fit over knuckle but not be too loose or it will shift around.When you don't know your partner's ring size, selecting one of the standard ring sizes mentioned above is your best option.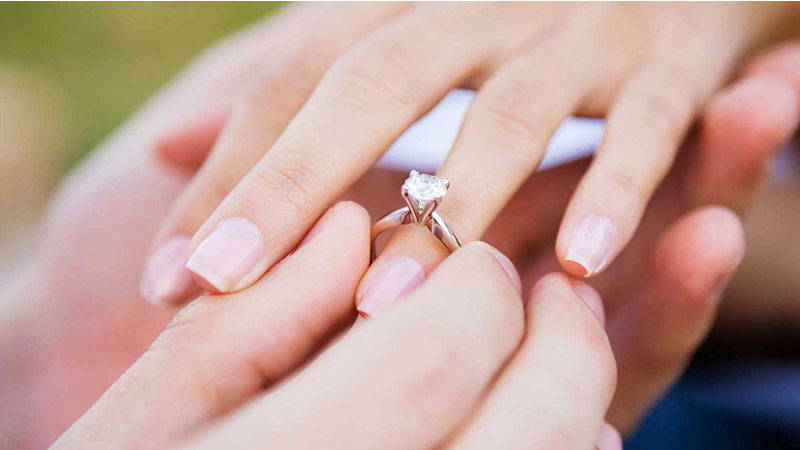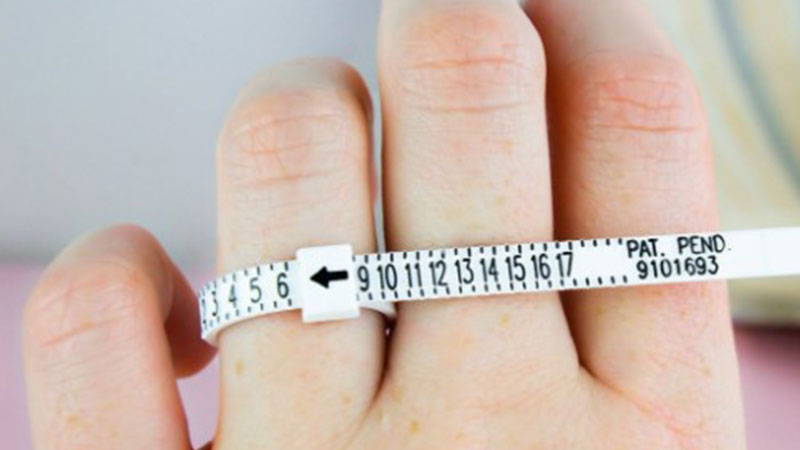 How To Find Out A Partner's Ring Size Without Them Knowing?
If you're shopping for someone else and planning a surprise, the best way to find her ring size is to ask in a subtle, smooth way. You can pretend, for example, that you are going to buy a ring for your mum/sister/aunt/niece etc. Make sure that this pretend recipient is someone whose hands are similar in size to your girlfriend. Casually ask what her ring size is for reference.Another way is to get help from friends and family. They can ask without raising any eyebrows. Friends occasionally have this insight! And, if the friend doesn't know right away, she can be the one to ask (nonchalantly). Even better, ask the friend to take your girlfriend engagement ring shopping "for fun." Have her get professionally sized and ask her friend to report back to you.Alternatively you could borrow one of her rings. Make sure that you grab a ring that she wears on a similarly sized finger, the ring finger of her right hand being the optimal choice (unless, of course, she wears a ring on her left ring finger, which is less likely). You could then measure it with the instructions outlined above.